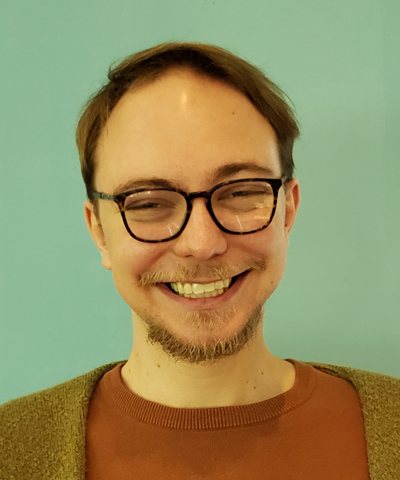 Hans Bridger Heruth became our staff collaborative pianist in September 2019. Hans is an award-winning composer as well as a conductor, pianist, singer, and violinist. He is currently pursuing a Bachelor of Music in Composition at the University of Missouri-Columbia. As our collaborative pianist, Hans will help shape our music program.
Hans was born in Kansas City, Mo. and began studying both voice and piano at age 3, training as a boy soprano. He began studying violin at age 9 and started composing shortly after. His chamber opera, "A Certain Madness," based on Sir Arthur Conan Doyle's famous detective, Sherlock Holmes, premiered with critical acclaim and sold-out houses. His current projects include a new work entitled "Wytchkraft" for the St. Louis Symphony Orchestra under the direction of Gemma New.
An active collaborative pianist, Hans is also a staff accompanist at MU, where he accompanies the flagship choral ensemble, the University Singers. As a budding conductor, he has made a number of appearances with various ensembles. Most notably, he conducted Mozart's "Die Zauberflöte" with the Show-Me Opera Program.