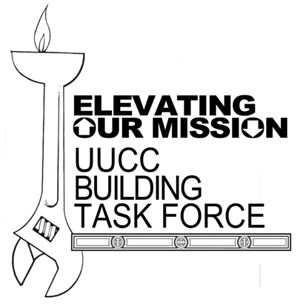 Join us Jan. 26 after worship to share Founder's Day birthday cake and your input as we continue moving toward a Capital Campaign for building improvements and expansion.
This will be your opportunity to hear a report from our Next Steps Weekend, take a look at the first-draft plans from SOA architects, and share your input on our emerging project.
Questions or comments may be emailed, or contact any members of the Building Task Force: Patty Daus, Kevin Fritsche, Larry Lile, Matthew Bossaller, Rosie Geiser, and Barbara Rupp. See you there!