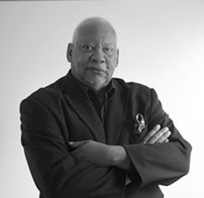 We welcome the Rev. Dr. C.W. Dawson as our Philosopher-in-Residence from May 11 to Sept. 6, 2020.
The Rev. Dr. Dawson will be offering weekly education opportunities on subjects such as Black Humanism, Critiques of Capitalism, Dr. James Cone's The Cross and the Lynching Tree, and more. He will also be offering weekly office hours and written meditations to the congregation and will be preaching at least once a month. Most gatherings will be held by Zoom, until such time as in-person gatherings become feasible.
The Rev. Dr. Dawson holds a Ph.D. in Philosophy with a specialization in Social and Political Philosophy, Ethics, and Philosophy of Race (African American Secular and Religious Thought). He has published articles, facilitated discussions, and lectured on race and racism in various venues including here at UUCC. He is excited to be working with us this summer.