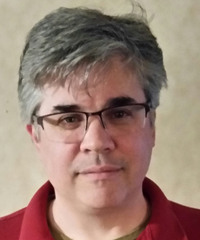 The Board of Trustees elected Jeremy Duke as Treasurer and Jan Swaney as Secretary for the 2020-21 fiscal year at its meeting on July 16, 2020.
President Rebecca Graves said the board plans to elect a President-Elect in August. The President-Elect will become President on July 1, 2021, according to church bylaws.
The newly constituted Board of Trustees took office July 1. Three new board members will be elected for three-year terms at the Annual Congregational Meeting next spring and will take office on July 1, 2021.

Members of the newly constituted board are:
Terms ending June 30, 2023: Kara Braudis, Timothy Dickerson and David Leuthold.
Terms ending June 30, 2022: Jeremy Duke, Rebecca Graves and Ginny Ramseyer Winter.
Terms ending June 30, 2021: Mark Johnson, Mindy McPherson (Past President) and Jan Swaney.
Board members whose terms ended June 30 were Sam Buffaloe (Secretary), Gretchen Maune and Barbara Rupp (Past President).