Date: January 19, 2020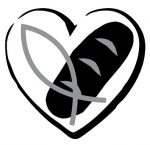 UUCC will be providing the evening meal at Loaves and Fishes on Sunday, Jan. 19, 2020. Please sign up to prepare food for this meal and/or to help set up, serve, and clean up.
Please submit receipts for all food items, and some or all of your expenses may be reimbursed by the church. Food items should be delivered to Wilkes Boulevard United Methodist Church, 702 Wilkes Blvd., by 4:45 p.m. on Jan. 19. Please do not leave food items for Loaves and Fishes at UUCC because of the difficulty of transporting these items. It is best to use disposable cooking pans (available in the UUCC kitchen) rather than cookware that must be returned to the owners.
Special note: We have arranged with Patchwork Family Farms, 1103 Rangeline St., Columbia, MO 65201 to provide pork for a main dish, with the cost being billed by Patchwork to the church. If you sign up for this main dish option, you will need to obtain the pork from Patchwork and prepare it for delivery to Loaves and Fishes.
If you have questions, email Diane Suhler of the Social Action Team.
Loaves and Fishes was started in the mid-1980s by the St. Francis Catholic Worker community and serves a free community meal seven nights a week from 5 to 6 p.m. in the basement at Wilkes Boulevard United Methodist Church in partnership with that church and more than 20 other local faith communities and other organizations.
When you sign up below, you will receive a confirmation email. Please save the email because it will contain a link allowing you to cancel the signup if you need to. You can then reschedule for a different date on this page. If you have misplaced or permanently deleted the confirmation email, email the church administrator or the website administrator to cancel a signup.
After you sign up, your name will be displayed on the signup sheet. The other information you provide goes only to church personnel. Your email is required so our system can automatically send you a reminder of your signup two days before the date you selected if you signed up for an activity associated with a specific date.
Sign up below...