The mission of the Welcoming Team is to make visitors feel welcome, to guide people into membership, and to facilitate the integration of new members into the life of this congregation.
Every quarter the team conducts "Membership 101" and "Membership 102" classes for people interested in joining our church community.
The team also assists the minister with quarterly "ingathering" services in which people who have decided to join our congregation are formally recognized and welcomed.
See list of recent new members.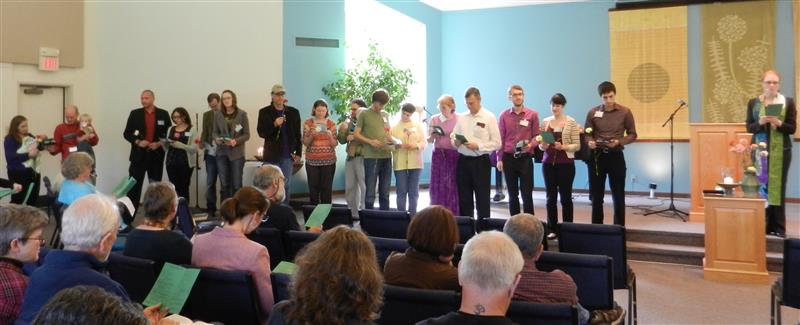 Each Sunday the team has at least two volunteers staffing the Visitor/Guest Table.
In addition to assisting with these programs, there are opportunities to call, email, and send postcards to visitors and new members.
Current Welcoming Team members are Barbara Carter, Rob Bartel and Jan Swaney. The team would appreciate help in making our congregation a warm and welcoming place. If you are interested, please contact the team by email.