2615 Shepard Blvd., Columbia, MO 65201-6132 • Phone: 573-442-5764
Aug. 13 Gala – Get tickets and register for childcare or accessibility needs
2022-23 Chalice Circles Signups
Welcome to the church nurturing spirit and service – a liberal religious voice lighting a moral beacon in Central Missouri. In the spirit of courageous love, we forge a community of radical welcome and deep connection that moves us together to heal the world. We invite you to join us.
---
We humans are story tellers. We have been since our humble beginnings, and we remain so. The stories we tell are important for understanding our aspirations, our cultural mores, and who we are and hope to be. On July 31, 2022, in another of our summer "Pop(corn) Theology" series, lay leader Alan Arnold explored what we can learn about ourselves from the stories of the X-men.
---
Sunday at UUCC – Aug. 14, 2022
10:30 a.m. – Worship – in-person and live-streamed
Pop(corn) Theology – "The Meaning of Everything" – Children of Time – Steve Scott, lay leader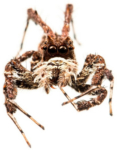 The best science fiction is not pure escapism. Rather, it raises and attempts to answer deep questions about the meaning of life, the universe and everything. Join us as lay leader Steve Scott explores the many layers of Adrian Tchaikovsky's novel Children of Time.
Along the way you'll be introduced to sentient giant jumping spiders!
Masks are required for those 2 and older attending in person. We recommend high quality masks such as N-95, KN-95 or KF-94 for all who can wear them, and we will have some on hand for those who need one. Please stay home and attend online if you feel sick – even just a little "under the weather." Group singing (masked) and in-person coffee hour have resumed – read more.
Live-streaming links – Zoom • Facebook

Aug. 14 Order of Service (when available)
Submit Joys and Sorrows by 8:30 a.m. Sunday before worship:
Online Donation or Pledge Payment
Visitors participating in our online worship services are invited to fill out our Visitor Connection Card:
10:30 a.m. to Noon – Youth Religious Education

This summer, upon departing the worship service, the children are gathering at the Shepard Park Shelter next door to the church for our summer youth R.E. program. They are building community through "Popsicle Theology" – enjoying the lazy days of summer, sharing popsicles, having fun, playing together and making friends.
11:30 a.m. – Coffee Hour – in-person and online
We have resumed in-person coffee hour When weather allows, we will have coffee set up after the service outdoors and the greeting area doors propped open. We invite folks to move between the space outdoors or indoors according to their safety needs and comfort levels. On rainy Sundays we will set up coffee in the greeting area after the service and invite folks to spread out into the sanctuary for plenty of space. Coffee hour also is available online via Zoom.
1 to 3 p.m. – Sanctuary/Immigrant Justice Team – online
Our Sanctuary/Immigrant Justice Team will hold its regular monthly meeting online via Zoom. All are welcome to attend. For more information, email either Team Chair, Dave Gibbons or Allie Gassmann.
---
---