2615 Shepard Blvd., Columbia, MO 65201-6132 • Phone: 573-442-5764
Worship and Religious Education – 10:30 a.m. Sunday
Free Nursery Care for Infants to 3-Year-Olds – 10:15 a.m. to noon Sunday
All Are Welcome • No Registration Required
Welcome to the church nurturing spirit and service – a liberal religious voice lighting a moral beacon in Central Missouri. In the spirit of courageous love, we forge a community of radical welcome and deep connection that moves us together to heal the world. We invite you to join us.
---
Sunday at UUCC – Aug. 25,

2019
Worship Service at 10:30 a.m.

"The Water Remembers" – Ingathering and Water Ceremony – Rev. Molly Housh Gordon and DRE Jamila Batchelder
Join us for our beloved annual ingathering ceremony as we mingle waters of refreshment and renewal and reflect upon how we are sustained in our community. If you are able, bring water either from or symbolic of a place that has renewed your spirit over the summer months.
To be posted when available – Order of Service • Announcements
Other Programs and Activities

9 to 10 a.m. – Forum Adult Discussion – Lower Level-Library/Forum Room

Jocelyn Cullity, Director of Creative Writing and Film Studies at Truman State University, will review her book, Amah and the Silk-winged Pigeons. Read about Forum.
9:30 to 10:15 a.m. – Mindfulness Meditation – Centering Room, Schweitzer classroom or Fire Circle

Mindfulness Meditation takes place from 9:30 to 10:15 a.m. every Sunday this summer in the Centering Room or Schweitzer classroom – or, if the weather is suitable, outside around the Fire Circle. On fourth Sundays throughout the year, Mindfulness Meditation takes place at the Fire Circle whatever the weather (unless it is raining). Meditators of all levels of experience are welcome. This is mainly silent meditation with some instruction, if needed, and with brief selected readings from eminent teachers. Email Peter Holmes for more information.
10:30 to 11:30 a.m. – Children's Religious Education – No Classes Aug. 25

The worship service at 10:30 a.m. will be multi-generational. There will be no children's religious education classes. Children will be with us for worship services. Please welcome them and their families. Free nursery care for infants to 3-year-olds will be available at 10:15 a.m.
Noon to 3 p.m. – All-Church Picnic – Shepard Park Picnic Shelter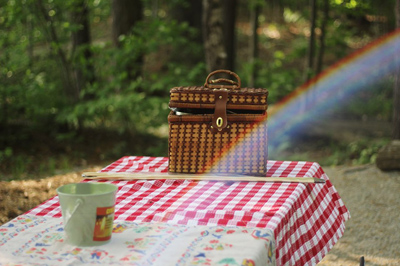 Join us after our worship service for an All-Church Picnic to kick off the church year with celebration and fellowship.
We have reserved the picnic shelter at Shepard Park, adjacent to the east of the church, so we can make use of the park grounds and playground for outdoor fun.
We will provide meat and veggie burgers, hotdogs, and fixin's. You are invited to bring a potluck side or dessert for the feast. Also consider bringing picnic blankets and chairs, outdoor toys and games, and your own picnic dishes and utensils to cut down on the disposables.
RSVP by email so we can order enough burgers and hotdogs.

---
---