On this page:
Adult R.E. Team
Current Adult R.E. Program
Adult R.E. Library
---
Adult R.E. Team
Our Adult Religious Education Team plans informative and stimulating programs in keeping with our vision to engage our intergenerational community in faith development and life-long learning with a spirit of curiosity and openness.
Ideas for and questions about adult R.E. programming may be emailed to the team.
---
Current Adult R.E. Program
February Adult RE Workshop

Black Hermeneutics, Liberation Theology, and Womanism
The Rev. Clanton C. W. Dawson, Jr., Ph.D., Facilitator
Sundays, Feb. 9, 16 and 23 from 9 to 10 a.m. in the UUCC Sanctuary
Rev. Dr. Dawson writes: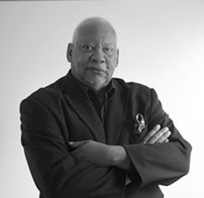 In Detroit, Mich. in the summer of 2003, various prominent black church leaders convened to discuss "The State of Black America: The State of the Black Church." Participants included Cornel West, Jacklyn Grant, Cain Felder, Noel Jones, and James Cone. During a lengthy discussion on various topics, James Cone suggested that the fundamental problem in dealing with the relevant economic, social and political issues that confront the Black Church is that the Black Church lacks a coherent and relevant theology that is reflective of a church born in struggle. Cone stated, "We must be about the task of constructing a Black Theology that is sensitive to the needs of Black people, and reflective of our understanding of God in the world. Without it, we have no voice."
Seventeen years after the conference, the question of what is the voice of the Black Church looms large. To date no coherent Black theology has emerged.
Several questions will be discussed:
In the wake of Eddie Glaude's essay, "The Black Church is Dead," does the Black Church exist in contemporary society?
What is Black Liberation Theology? Is it the same as first-generation Black Liberation Theology, and should we attempt to construct a new Black Theology?
What are Black Hermeneutics, and how is it necessary to be "sensitive to the needs of Black people and reflective of our understanding of God in the world"?
Why do we need a Black Womanist Theology?
Does a Black theology impede the quest of transcending race and moving toward an inclusive, pluralistic church as well as a multicultural society?
All are invited. No registration is required and childcare will be provided. We hope to see you for these very instructive sessions on a topic unfamiliar to many of us.
---
Adult R.E. Library
Over the years, our congregation has amassed a wide range of books for our library on almost every topic that intrigues the mind. The extensive lending library, located in the lower level of the church in the Forum Room/Library, is available to all.