General Church News
Wednesday, Nov. 23, 2022



Featured this week
Coming up Sunday
Announcements
What's happening soon?
Joys and sorrows
More activities
---
Featured this week
Pastry Auction Fundraiser
Our annual holiday Pastry Auction Fundraiser will be held online Dec. 11-18.
Bakers should email Ginny Winter by Monday, Dec. 7 to offer up their delicious baked goods. If you have a photo of a previous incarnation of the item or an approximation, include that in your email, as it would certainly sweeten the bidding! Feel free to contact Ginny with any questions in the meantime.
All donated items will be posted on an online auction site that will be open from Dec. 11 to 18. Bid away to win sweets and savories in support of the church!
After bidding closes, winners and bakers will be put in touch with each other to arrange for delivery or pickup of tasty goods by the week of Dec. 20.
Music & Variety Show Fundraiser planned on Dec. 3


Director of Music Ministry Violet Vonder Haar has planned a Music & Variety Show Fundraiser for our music program from 6 to 8 p.m. on Saturday, Dec. 3. Our congregation is filled with incredibly talented performers and musicians that we would love to showcase! Members (and non-members) of all abilities and talents have been invited to participate.
Violet has been with us for one year now. She says: "It has been such a joy to serve you and bring all sorts of different musical acts to you each Sunday morning. I thank you all for your kind and loving presence as I have found and am finding my way in this role. One of my favorite parts about being your Director of Music Ministry is introducing you to talented performers, both within our congregation, our mid-Missouri community and beyond. Just this year alone, we've heard from talented and inspiring artists such as J.Artiz and Sifa Bihomora, who are both playing the Roots N Blues Festival. We've heard from Steph Plant and Syd Hemwall, who both offered healing sounds and music to our services with their voices and crystal singing bowls. We even had the pleasure to hear from social justice songwriter and award winning touring artist, Crys Matthews, a couple weeks ago – and so much more! I would love to continue to bring talented artists to enliven and enhance your Sunday morning worship experience and continue to pay and support musicians at the same time, which means we could use a little help add to the music coffers. This is where you come in by participating in or attending the fundraiser."
For those attending, there will be a suggested donation at the door of $20-25.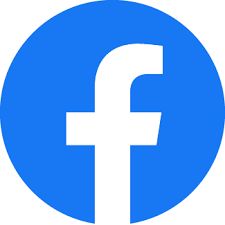 ---
Coming up Sunday – Nov. 27,

2022

9 a.m. – Forum Discussion Group – no meeting on Nov. 27

The Forum Discussion Group is a weekly conversation about current events, civic engagement, religion, emerging thought and more. There will be no meeting on Nov. 27 because of the Thanksgiving Holiday.
9 a.m. – UU Green Meditation
Meditators will meet at the Fire Circle – or in the Centering Room if it is raining or the temperature is below 50 degrees. Beginners and experienced meditators welcome. If you have questions, send an email to Peter Holmes.
10:30 a.m. – Worship Service – in-person and online

Rev. Dr. C.W. Dawson – Guest Preacher
Join us for an inspiring word from scholar, pastor, and public theologian Rev. Dr. C.W. Dawson, whose sermon title is "Secular Holiness."
Masks are how optional but welcome and celebrated at our worship services. We will continue to provide KN-95 masks of all sizes for those who need or prefer them and to maintain a culture that welcomes masking. In order to continue to protect our community, we ask you to ensure that you are up to date on Covid vaccination and boosters and to stay home with our online worship offering if you feel sick at all.
Remember to find yourself a chalice for home. Digital Chalice (click to light it).
If you have trouble using the technology to join us, please send an email to our tech team with your contact information, and someone will reach out to help you.
Visitors participating in our online worship services are invited to fill out our Visitor Connection Card
10:30 a.m. – Youth Religious Education classes

After attending the first portion of the worship service, the children will go to their classes in the Lower Level. There will be a Service Sunday on Nov. 27.
11:30 a.m. – Coffee Hour – join us in-person or on Zoom
Noon – YRUU – Lower Level-YRUU Room
Members of YRUU, our high school youth group, will gather for their weekly meeting.
---
Announcements
Changes to Covid-19 masking policy
Your Pandemic Task Force has recommended and your Board of Trustees has approved a new masking policy at the church. Because of our top-of-the-line sanctuary ventilation, the self-protective nature of KN-95 and similar masks, and a CovidActNow rating of "low risk" in Columbia and Boone County, masks are now welcome, celebrated, and optional at the UU Church of Columbia.
We will continue to provide KN-95 masks of all sizes for those who need or prefer them and to maintain a culture that welcomes masking, but we will no longer be requiring masks for worship or meetings. In order to continue to protect our community, we ask you to ensure that you are up to date on Covid vaccination and boosters and to stay home with our online worship offering if you feel sick at all.
In addition to our online offering, we will be providing the following options for various risk levels:
The seating in the east side of the sanctuary will be set up for social distancing for those with increased vulnerability.
The greeting area will be set up with a livestream of the service as soon as our construction project allows us to move back into the space.
All meetings will have an option to use our new Owl hybrid meeting technology so that online participants can be comfortably included.
We have added an online-only Chalice Circle Small Group – you can register here for that offering.
With Care,
Your Pandemic Task Force, Board of Trustees, and Minister
Virtual Chalice Circle on 3rd Mondays now an option
Would you like to connect with other congregants in a monthly Chalice Circle, but need or prefer to meet virtually? Whether it's the pandemic, lack of transportation, or some other reason, you are welcome.
This Zoom gathering will be facilitated from 7 to 8:30 p.m. on the third Monday each month by Gretchen Maune. Signups are open here, and we can have up to nine participants in addition to Gretchen.
If you have questions, contact Gretchen at 573-489-0986 or by email. If you have general questions about Chalice Circles, email Kathie Bergman.
Rev. Molly's new office hours
10:30 a.m. to noon Tuesdays at Uprise Bakery
Other meetings available by appointment
Note: No office hours will be held on Tuesday, Nov. 22. They will resume Tuesday, Nov. 29.
Rev. Molly has found that folks wanting to meet with her prefer to make an appointment, which makes it hard to hold a lot of open hours. This year she will be holding her Community Office Hours on Tuesdays as the only open hours and offering appointments every day except Monday (day off ) and Wednesday (sermon-writing day) for those who wish to meet with her online, by phone, or in person at the indoor or outdoor location of choice.
The easiest way to make an appointment is by using Rev. Molly's scheduling app, but if you can't find a time there, email Rev. Molly as she can sometimes work you in at a slightly different time.
---
What's happening soon?
Choir rehearsal – 7 p.m. Wednesday, Nov. 23

Weekly choir rehearsals are on Wednesdays at 7 p.m. All ages and ability levels are welcome and encouraged to join. Sunday performance dates are still to be arranged.
Men's Group – 8:30 a.m. Nov. 26 – online
The UUCC Men's Group previously met in person on the second, fourth, and fifth Saturdays of each month. The group arranged for online meetings during the pandemic and continues meeting online for now. For more information, contact Wiley Miller at 573-864-8574 or by email.
Church facilities status for gatherings
Small group meetings may take place inside and outside the church but need to be scheduled with the Church Administrator. Masks are now optional at indoor meetings. Worship services, programs and ministries continue through the many technologies available to help us stay connected – phone, email, Facebook, and Zoom video conferencing. Staff continue to work at the church, so please feel free to call us at 573-442-5764 or send an email if you have questions or want to schedule a meeting.
Many upcoming meetings are featured on the Upcoming Events page. You can also find information about events on our online Calendar.
For more information about particular groups, see the Church Groups page.
---
Joys and sorrows
You can read the Joys and sorrows shared with the congregation by clicking the link below. The page is also accessible from the Members/Friends drop-down menu. The Joys and Sorrows page is password-protected, so you must be logged in as a registered user of our site to see it. If you have not already registered, you can do so here.
You can submit joys and sorrows online by clicking this button:
---
More activities