General Church News
Wednesday, Oct. 20, 2021



Featured this week
Coming up Sunday
Announcements
What's happening soon?
Joys and sorrows
More activities
---
Featured this week
Board of Trustees will meet at 7 p.m. tomorrow, Thursday, Oct. 21
Our Board of Trustees will hold its regular monthly meeting at 7 p.m. Thursday, Oct. 21. Under church bylaws, congregation members are welcome to attend and observe. At present meetings are being held in a hybrid format – both in-person at church and via Zoom.
The meeting agenda, related documents and Zoom link can be found on the password-protected Board Information page.
Friday Crafters reframed as "Talk and Do" group – online at 1:30 p.m Fridays
Join your fellow UUs for some informal conversation from the comfort of your home! Come as you are, and feel free to work on a project as we chat – it's okay if your attention is divided!
This is an informal and casual group, where it is okay to not be totally focused. Just tune in and work on whatever it is you need or want to do while you chat.
Email Robin Duple for more information.
New Member Ingatherings this Sunday, Oct. 24 at both worship services
New Member Ingatherings will be conducted during worship this Sunday, Oct. 24 – both during the online service at 9:30 a.m. and the outdoor in-person service at 10:30 a.m.
New members who will participate are asked to RSVP by email so we can plan for those who will be joining us.
Open online Chalice Circle will start at 6:30 p.m. Oct. 27
An open Chalice Circle for which no signup is necessary will meet via Zoom at 6:30 p.m. on the fourth Wednesday each month starting Oct. 27. All you need to do is show up – everybody is welcome! Come experience a Chalice Circle and make new connections.
The open Chalice Circle will be using a different – possibly group-generated – agenda so that people who are already members of a scheduled Chalice Circle can attend and experience new thoughts and materials.
Join the Zoom meeting at 6:30 p.m. on the fourth Wednesday of each month at:
https://us06web.zoom.us/j/82007290535?pwd=OVAyMTlWRVhsSVA3Y0M2VGNiQlcrZz09
Halloween pumpkin carving after worship on Sunday, Oct. 31
Stick around after the "Halloweeny" themed worship service on Oct. 31 to carve a pumpkin! RSVP by email to DRE Jamila Batchelder so we can be sure to have enough pumpkins on hand.
---
Coming up Sunday – Oct. 24, 2021

Worship service online at 9:30 a.m.
Worship service in-person, outdoors at church at 10:30 a.m.
"Nuanced Clarity"
New Member Ingathering
Rev. Molly Housh Gordon
In a time of ever more stark polarization and duality, how do we hold the tension between moral clarity and nuance? Can we find the clarity to act alongside the complexity – to act gently and wisely as competing truths and priorities pull at our hearts?
For in-person worship, please note the following requests:
The church parking lot will be the site of our service and therefore closed to cars. Please allow those with mobility needs to park on the street spaces nearest the church. Wheelchair-accessible parking with ample exit space is available in the near parking lot of the school. All others please park in the school parking lot accessible from Audubon Drive and walk over to join us.
When you arrive, please stop by the welcome table at one of the entrances to the parking lot to grab a nametag, order of service, joys and sorrows stone and/or written joys and sorrows slip. Please greet one another warmly while respecting our value of consent. Ask your fellow UU Churchers how they are comfortable being greeted!

Please bring a mask and your own beverage or refreshment (we will not be offering communal refreshments at this time). Please wear your mask when you are within six feet of other people.

We will provide shade tents and chairs, but please feel free to bring lawn chairs or picnic blankets and spread out as you feel most comfortable.
Remember to submit online by 8:30 a.m. Sunday any Joys and Sorrows you want to be sure are read aloud. For the 10:30 service you will have the opportunity to submit Joys and Sorrows at the church. Those received for the 9:30 service will also be shared at the 10:30 service.
Oct. 24 Order of Service – 9:30 a.m. – online (when available)
Oct.247 Order of Service – 10:30 a.m. – outdoors (when available)

Remember to find yourself a chalice for home. We'll share hymn lyrics on screen. Digital Chalice (click to light it)
At 11:30 a.m., be sure to join in our Coffee hour:
If you have trouble using the technology to join us, please send an email to our tech team with your contact information, and someone will reach out to help you.
Visitors participating in our online worship services are invited to fill out our Visitor Connection Card.
Youth Religious Education 10:30 a.m. – Noon
Teachers and children will continue wearing masks when we are together, even outside. We will continue to re-evaluate our plans as conditions change here in Columbia and Missouri.
If you are interested in being a YRE volunteer, please email Jamila Batchelder, Director of Religious Education. It is an amazing opportunity to be a part of creating a community of love, care and growth for the young people of UUCC.
---
Announcements
UUCC Chalice Circles – there is still time to sign up
The intimacy of the UUCC Chalice Circle groups is one way to enrich our members' lives with greater depth of meaning. This regular spiritual practice complements our Sunday morning services as it builds on the monthly themes set by the minister and worship team. It is a place to share deeply with each other, to build lasting and caring relationships, and to strengthen our church's sense of community. Each Chalice Circle has seven to 10 members and meets at least once a month.
Sign up by clicking the button below or by emailing.
2021-22 Chalice Circles Signups
The two groups still open are as follows:
2nd and 4th Wednesdays at 7 p.m.– Church in-person – Qhyrrae Michaelieu and Crystal Buffaloe, co-facilitators
2nd Thursdays at 7 p.m.– Church in-person – Peter Holmes, facilitator
Festival of Sharing for October 2021
For the month of October, Festival of Sharing will focus on the Missouri Blankets project. Please donate stain-free, clean blankets.
Baby blankets – 36 x 45 including quilts. Not swaddling blankets
Full-size blankets – throws and Twin to King size. Quilts are acceptable
In 2020 there were requests for 1,426 blankets, but only 904 were provided. You may leave your donated items in the volunteer work room at church. For more information, email Bonnie Johnson, Festival of Sharing Chair.
Online and text donations!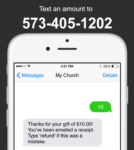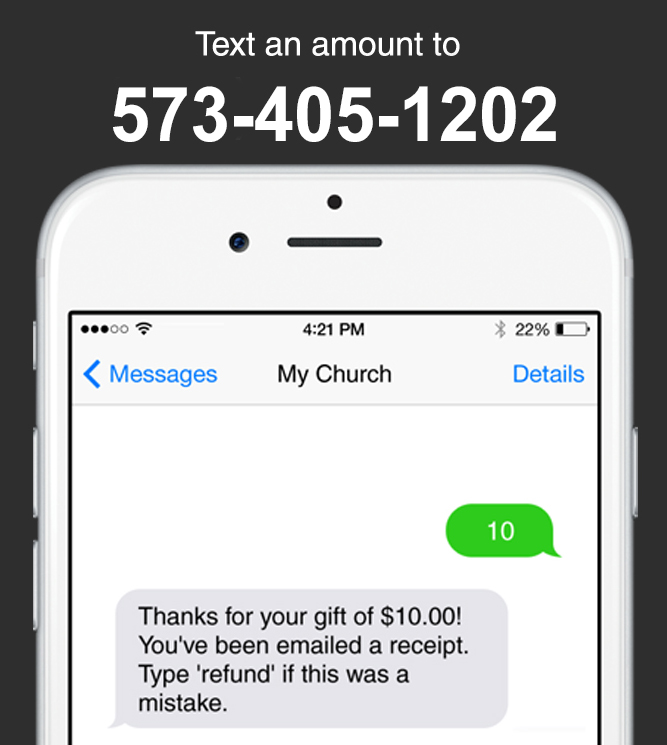 We are excited to announce that we now have the ability for you to give to the Unitarian Universalist Church of Columbia by text message from your smartphone or online. We are doing this through an arrangement with the Breeze Church Management System, our new database. Read more.
As fewer people are using checks or carrying cash, we wanted to offer a safe, secure and convenient way to easily support our church through giving by text message or online. As some of our members, friends and visitors are continuing to stream our worship services online, we hope this new system will be more convenient than mailing a check or using our Paypal portal.
Rev. Molly's office hours
Rev. Molly has announced her office hours as follows:
Rev. Molly's current office hours also are posted at https://uucomo.org/contact-and-office-hours/. Any future changes to her office hours also will be posted there.
---
What's happening soon?

Friday "Talk and Do" group – 1:30 p.m Friday, Oct. 23 – online
Join your fellow UUs for some informal conversation from the comfort of your home! Come as you are, and feel free to work on a project as we chat -it's okay if your attention is divided! Email Robin Duple for more information.
Men's Breakfast Group – 8:15 a.m. Saturday, Oct. 23 & 30 – online
In normal times the UUCC Men's Group meets in person on the second, fourth, and fifth Saturdays of each month. The group has arranged for online meetings during the Covid pandemic. For more information, contact Wiley Miller at 573-864-8574 or by email.
Open Chalice Circle – 6:30 p.m. Wednesday, Oct. 27 – online
Everybody is welcome! Come and experience a chalice circle and make new connections. Join the Zoom meeting at: https://us06web.zoom.us/j/82007290535?pwd=OVAyMTlWRVhsSVA3Y0M2VGNiQlcrZz09
UU Life Writers – 10:30 a.m. Saturday, Oct. 30
The Life Writers Group will continue its fall theme of metaphors. October writing prompts will be centered on "Music as Metaphor." Everyone is welcome to join us at 10:30 a.m. Saturday, Oct. 30 in the Centering Room. If the weather is nice, we might meet at Kiwanis Park behind Russell Boulevard Elementary School. For further information, email Fran Reynolds.
Kaleidoscope Pagan gathering – 7 p.m. Saturday, Oct. 30
Gather with Kaleidoscope for Samhein (sa-win), Year's Ending, and the veil between the worlds of the living and the dead grows thin. All are welcome, no matter what their personal paths.
As of this date, we request you wear a mask, and please bring snacks and drinks for yourself as desired. Currently, we are not planning to share food due to continued concerns about Covid.
If you have questions, send an email to Kaleidoscope.
Church facilities status for gatherings

Small group meetings may take place inside and outside the church subject to the Board of Trustees' recently updated guidance. Worship services, programs, and ministries continue through the many technologies available to help us stay connected – phone, email, Facebook, and Zoom video conferencing. Staff will continue to work, so please feel free to call us at 573-442-5764 or send an email.
Many upcoming meetings are featured on the Upcoming Events page. You can also find information about events on our online Calendar.
For more information about particular groups, see the Church Groups page.
Memorial services will be scheduled in the future…
…for our losses of Paul Wallace, Robin Remington, Sue Bader, Duane Dailey, Roberta Jones, Wayne Anderson, Rev. Gertrude Lindener-Stawski, Andrew Twaddle and Kate Mears.
---
Joys and sorrows
You can read the Joys and sorrows shared with the congregation by clicking the link below. The page is also accessible from the Members/Friends drop-down menu. The Joys and Sorrows page is password-protected, so you must be logged in as a registered user of our site to see it. If you have not already registered, you can do so here.
You can submit joys and sorrows online by clicking this button:
---
More activities