We are so pleased to announce that Violet Vonder Haar will be joining
us at the UU Church of Columbia as our next Director of Music Ministry!
With a degree in K-12 Music Education and a 
thriving teaching practice
in the Columbia area, Violet brings us the skills to nurture a love of music for all ages of our congregation.
With experience leading a variety of groups in song, Violet is well positioned to build community through music within our congregation.
And with well connected roots in the local Mid-Missouri music scene and a 
new community music center project
 in the works, Violet is ready to nurture our congregation's own musicians
and
build relationships beyond our church walls.
You may know Violet's gifts for song-writing and performance as a fan of her band Violet and The Undercurrents, who most recently performed at the Roots and Blues music festival. Or you might have gotten in the spirit of a local justice-making demonstration with the music of Violet and her wife Phylshawn, who frequently play at protests and marches in our community. If you've encountered Violet you know that her music is spiritually grounded and prophetic in naming the world we seek to create.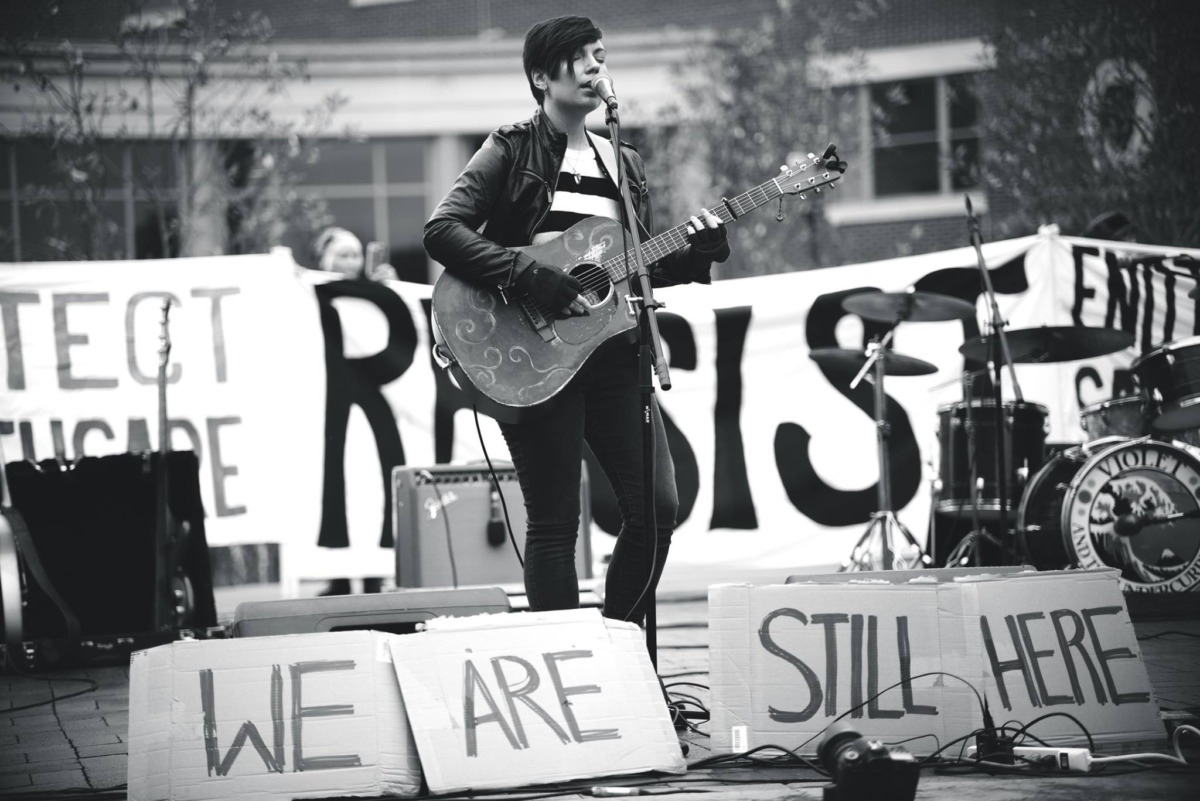 We are so excited to welcome Violet to the UU Church of Columbia as we begin this new chapter in our congregation's life, and as we re-connect with one another and the wider Columbia community through the power of song.