Forum Schedule
Forum is suspended until further notice to ensure we do our part to protect vulnerable populations and slow the spread of COVID-19.
---
The Forum Discussion Group is an adult issues-and-answers discussion program that meets year-round from 9 to 10 a.m. each Sunday. Forum meets in the Forum Room at the southeast corner of the lower level of our church.
The lower level is wheelchair-accessible from the lower-level parking lot entrance.
In Fall 2018 Forum observed its 37th year of existence, having become an important part of local UU experience shortly after our church transitioned from a lay-led fellowship to a community with a full-time minister in October 1980.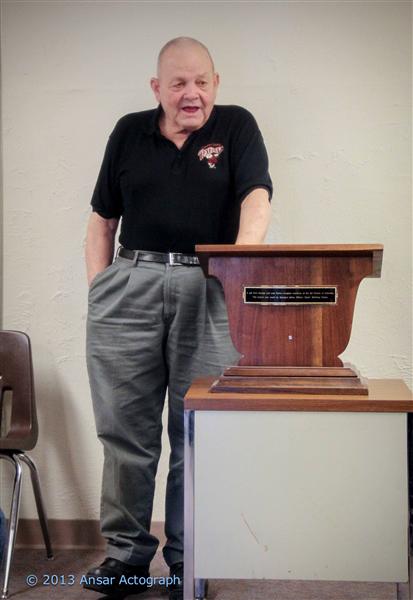 Among Forum leaders in its nearly four decades of existence have been George and Lois Parker, Arthur McArthur, Bob Breitenbach, Dan Spies, Charlie Atkins, and Carla and Wayne Anderson. For the past nine years, Columbia Daily Tribune columnist Bill Clark has been responsible for 10 months annually, while Carla and Wayne Anderson are program directors for April and September. March is devoted to women's issues and personalities.
Forum looks into community, state, national and international issues, including issues in society, the arts, history, the sciences, and the environment, and occasionally issues within the church. Guests have included musical performers, educational and political leaders, political candidates, representatives of other religions, and leaders in the arts, music, theater, and city and county government.
Speakers and others wanting to make a presentation are welcome to contact Bill Clark at 573-474-4510.
A typical program format consists of remarks by a guest speaker followed by a question-and-answer period.
Forum is not intended to be a spiritual experience, though spiritual matters such as the soul of dogs occasionally appear on the schedule. The entire community is invited to attend Forum. Church membership or an enrollment is not a requirement – all that is needed is an interest in contemporary issues. A dollar in the coffee can on occasion is appreciated, however. Just show up – you'll be an immediate Forum member.
The veteran coffee makers and snack suppliers have a long history of Forum service. They are recruited from the Forum attendees under the leadership of Dolores Clark, long-time backbone of Forum and UUCC.
Child care is available during the Forum sessions from September through May; however, it is seldom needed because most Forum attendees are older adults. Forum leaders hope to remedy this situation by attracting younger adults, whom the group cordially invites to stretch their horizons and expand their UU experiences. In addition to the listing at the top of this page, scheduled Forum topics are included on the Home Page and on the church calendar.
George Frissell presented on "Religion and Regalia" at Forum on May 8, 2016.
Andrew Twaddle took the photos in the slideshow above.