The Holidays in R.E., 2017
We started off the holiday season with the hanging of the greens.  The Joy Boys entertained us with holiday carols while the children got to work decorating the tree. (Photos by Corinne Mann)







We then had so much fun at our Simple Gifts Workshop, where the children made stockings and ornaments, hand towels and bath salts, perfume and bird feeders. It was inspiring put watching the kids put in so much careful effort to make a beautiful gift.
Youth Choir – Nov. 19, 2017
Chelsea Otten organized and led a performance by the UU Youth Choir of "I Am a Small Part of the World" by Sally Albrecht at the Nov. 19, 2017 worship services. The youths were joined about halfway through the song by the UU Singers. Video time: 3:39 minutes. Listen to a podcast of Rev. Molly's sermon, "Staying at the Table."
R.E. Photos for September and October, 2017
Photo permission forms are finally all in! Here are some photos of some what we have been up to in R.E. this semester.
Fun in Spirit Play:
Thoreau Class, learning about their UU identity, makes their own class chalice:
Exploration in the nursery:
YUUTs talk to Rev. Dottie about Sanctuary:

Potter Class Explores the grounds:

Feb. 18, 2017 – YUUTS Class Visits Second Baptist Missionary Church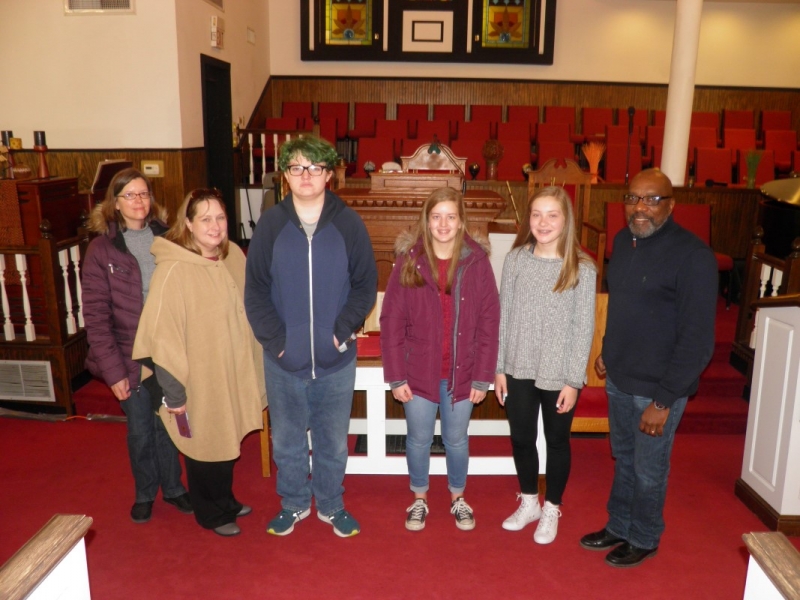 Oct. 16, 2016 – YUUTS Class Visits Hindu Temple