---
Minister – The Rev. Molly Housh Gordon
The Rev. Molly Housh Gordon started her tenure as the third settled minister of our congregation on August 1, 2012.
Molly's sermons and other messages delivered during worship are on the Sermon Archive page of this website. She can be contacted by phone at the church, 573-442-5764, or by email.
A lifelong UU from Tulsa, Oklahoma, Molly holds a Bachelor's Degree in Religion from Hendrix College in Conway, Ark. and a Master of Divinity from Harvard Divinity School in Cambridge, Mass.
Molly and her spouse James live in Columbia with their daughters Nora and Margot and their dog Eddy. Together they enjoy cooking, long rambling walks, and getting involved in the Columbia community. Molly also loves to dance, sing, and bake – her specialty is buttermilk pie.
Molly says: "It is truly a joy to serve the UU Church of Columbia – a warm and welcoming community that is always seeking to grow in spirit and in service. Together we ask the big questions of life and meaning, and together we learn how to better love this world. I hope you will join us!"
---
Church Administrator – Suzanne Clark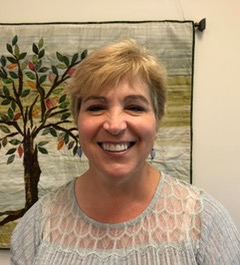 Suzanne Clark became our new Church Administrator upon the Sept. 30, 2018 retirement of Kathie Bergman, who served in the position for 26 years.
Suzanne recently returned to Columbia after a number of years residing near family in Rochester, N.Y., where she worked 15 years as assistant executive director at Temple B'rith Kodesh, a Reform synagogue there.
Congregational life and the rewards of working with a community were Suzanne's main motivators in applying to be our Church Administrator. She is looking forward to meeting everyone and adjusting to a new working environment.
---
Director of Music Ministry – Jeremy Wagner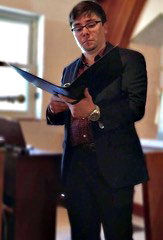 Jeremy Wagner joined our staff as Director of Music Ministry in July 2019. He is a music educator, performer and conductor who recently earned a Bachelor's of Science-Education degree (with an emphasis in Vocal Music) and a Bachelor's of Music in Vocal Performance degree at the University of Missouri-Columbia.
Growing up in Edmond, Oklahoma, and living in New York, Texas, and Missouri, Jeremy found that no matter where he lived he was able to find friends and nurture his love for music through school choirs. During his time in both the School of Education and the College of Arts and Science at Mizzou, he was able to work alongside and learn directly from his mentors, Dr. Wendy Sims, Dr. Brandon Boyd, and Dr. R. Paul Crabb.
Additionally, he was given opportunities to work with local public educators and students from Columbia Independent School, Rock Bridge High School, Locust Street Expressive Arts Elementary School, and Jefferson Middle School. Through his participation in the community, he has also established himself as a performer, singing a number of roles with Show-Me Opera's productions and Missouri Symphony Society.
He served for three years as Director of Music at First Christian Church in Centralia, Mo. and also worked as an intern for the Choral Arts Alliance of Missouri.
---
Staff Collaborative Pianist – Hans Bridger Heruth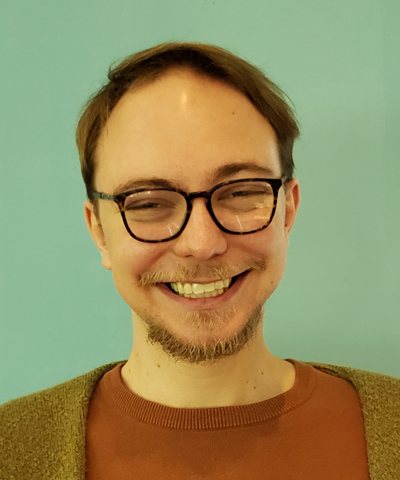 Hans Bridger Heruth became our staff collaborative pianist in September 2019. Hans is an award-winning composer as well as a conductor, pianist, singer, and violinist. He is currently pursuing a Bachelor of Music in Composition at the University of Missouri-Columbia. As our collaborative pianist, Hans will help shape our music program.
Hans was born in Kansas City, Mo. and began studying both voice and piano at age 3, training as a boy soprano. He began studying violin at age 9 and started composing shortly after. His chamber opera, "A Certain Madness," based on Sir Arthur Conan Doyle's famous detective, Sherlock Holmes, premiered with critical acclaim and sold-out houses. His current projects include a new work entitled "Wytchkraft" for the St. Louis Symphony Orchestra under the direction of Gemma New.
An active collaborative pianist, Hans is also a staff accompanist at MU, where he accompanies the flagship choral ensemble, the University Singers. As a budding conductor, he has made a number of appearances with various ensembles. Most notably, he conducted Mozart's "Die Zauberflöte" with the Show-Me Opera Program.
---
Director of Religious Education – Jamila Batchelder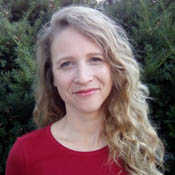 Jamila assumed her duties as Director of Religious Education in November 2016. She has attended UUCC for many years and became an official member in 2014. She has taught in our R.E. program in the Schweitzer class, volunteered as a youth advisor and coordinator for our high school youth program, facilitated Chalice Circles for a group of parents and a multi-age group, and served as a worship associate.
Jamila says, "This position combines two of my great passions in life – education and my love of religion, spirituality, and most particularly Unitarian Universalism. It is all the more meaningful that I will be serving a community to which I already feel such deep connection and love."
Read Jamila's Philosophy of Religious Education.
---
Affiliated Community Minister – Rev. Dottie Mathews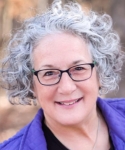 The Rev. Dottie Mathews is our Affiliated Community Minister, which is an unpaid non-staff role.
Dottie retired from active ministry and relocated to Columbia with her spouse Rosie Geiser in 2015. Both Rosie and Dottie were delighted to find such a warm and welcoming church home here at UUCC.
In July 2016 our Board of Trustees approved an official agreement with Dottie to serve as our Affiliated Community Minister. The agreement publicly recognizes that the justice work she does in our community is being done as a representative member of the church and is in service of the goals and mission of the church.
Dottie is an active volunteer with the Faith Voices Sanctuary Network and with SURJ (Showing Up for Racial Justice). She is a past co-leader of our Sanctuary/Immigrant Justice Team and is now devoting most of her volunteer hours to a new national program with the Unitarian Universalist Service Committee's Congregational Accompaniment Project for Asylum Seekers.
She can be contacted at 920-378-4013 or through the email link below.
---
Sunday Morning Assistant – April Rodeghero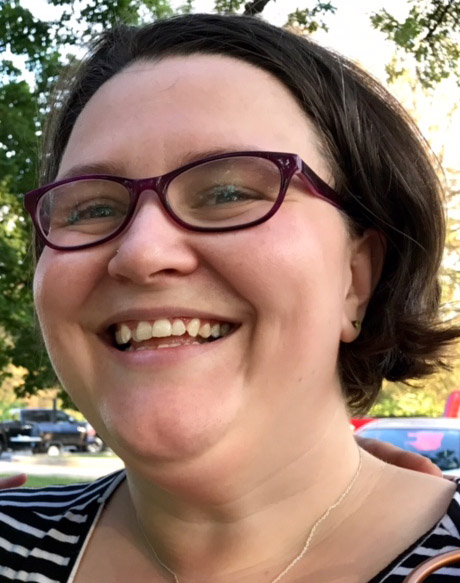 April Rodeghero is our Sunday Morning Assistant as of October 2017. She was drawn to visit our church in the past year by the strong social justice theme of Unitarian Universalism and hopes to learn more.
April lives with her twins sons and daughter and her spouse in Columbia. She has a background in education and postpartum doula work.
As Sunday Morning Assistant, April will be responsible for helping set up the Sanctuary for worship services, supervising the kitchen and clean-up, and securing the building.