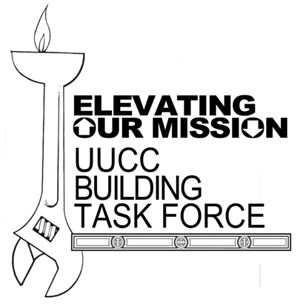 The Building Task Force wants to hear from YOU! What facility enhancements would you like to see to more fully live our mission of radical welcome and deep connection?
If you were unable to attend the Jan. 26 listening session, please join the BTF from 9:30 to 11 a.m. Saturday, Feb. 29. Consultant Rachel Maxwell's report will be briefly reviewed, the original architectural plans (which are awaiting changes) will be available, and, most important, the BTF wants to hear your thoughts and dreams for our facilities.
Harold's donuts, gluten free options, and coffee/tea will fortify our efforts. Childcare will be available. RSVP by email to Patty Dausmailto:pajods@gmail.com to ensure enough donuts and childcare staff.
The BTC appreciates the input received on Jan. 26. Go to the BTC page to view the slideshow presented at that time as well as the feedback received from those who attended.
We hope to have another listening opportunity, but if attending a feedback session is not your thing, please contact any member of the task force to share your input or ask questions – Patty Daus, Jeanne Murphy, Larry Lile, Kevin Fritsche, Barbara Rupp, and Rosie Geiser.